About us
Von Dutch has been changing the game for generations! An emerging icon of the early 2000s, the brand has left its mark on American culture, with clothing and accessories prized by the biggest names in music and Hollywood. Von Dutch collections are inspired by the ability to create your own world through fashion. It's all about the subconscious with Von Dutch. The brand's idea is to tap into this cultural subconscious to play with patterns and express your style. With a nod to the past, the designs feature nostalgic details so you can shape the trends of tomorrow yourself!
In the 2000s, Von Dutch conquered the world with its iconic caps under the artistic direction of French designer Christian Audigier. Von Dutch has been an integral part of the celebrity and music scene for over 15 years and is still setting new trends. By following fashion codes, Von Dutch still demonstrates how streetwear and luxury fashion can be transformed in a creative and authentic way. Individuality and originality combined with sustainability and creativity - this is the identity of the Von Dutch brand.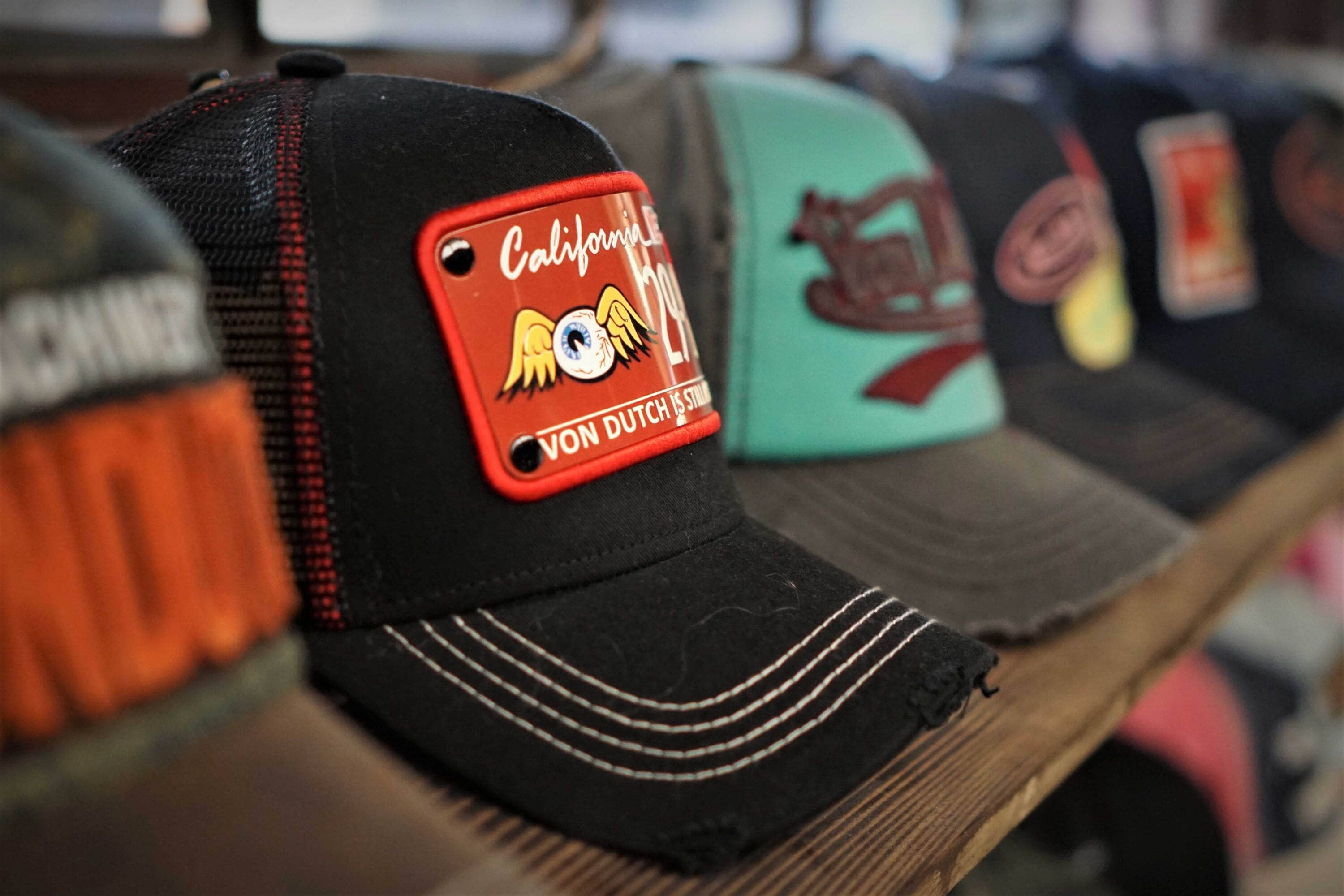 TEXTISS licensed Von Dutch :
Von Dutch has been part of the TEXTISS brand portfolio since 2014. As a licensee, the company produces and sells its own original Von Dutch designs, its own textile collections as well as its own caps.
Under the artistic direction of TEXTISS, Von Dutch takes its original identity and reinterprets it. Von Dutch's unconventional designs address different markets, different players, combining different types of expression for one brand identity. The countries concerned by the Von Dutch license are : France, Spain, Andorra, Monaco and Portugal.
Von Dutch collections cater to individualists who love and live infinity, express their style, have a sense of trend and care about the durability of their clothes. The iconic caps of the 2000s were just the beginning... Today, it has exploded into the fashion world and become one of the most sought after and recognizable brands of its time. Von Dutch continues to be one of the most influential brands that has stood the test of time. The brand now offers full textile collections to meet the many demands of different styles and looks.
Find all our collections: caps, t-shirts, sweatshirts, jackets and our other products on our website www.vondutch.fr